More Website Templates @ TemplateMonster.com - November 14, 2011!
Who We Are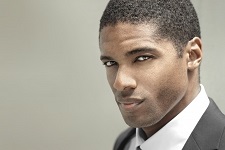 Morrow Detective Agency was founded in 2011 by Steve Morrow, a trusted and licensed investigator with over 10 years of experience.
Steve began his career in private investigations in 2003. As a graduate of the Nick Harris Detective Academy, he learned how to conduct a wide variety of investigative techniques including surveillance, skip tracing, asset searches, background investigations, obtaining statements and more. Armed with this knowledge, he has successfully conducted over a thousand investigations.
Steve has quickly established Morrow Detective Agency as one of the premier agencies in Southern California. Individual clients, as well as respected law firms and other organizations have raved about the unrivaled services and attention to detail that Morrow Detective Agency provides.
"Integrity is the foundation that this agency has been built upon," says Morrow. "It is in the hearts of our agents, in the desires of our customers, and at the cores of our cases."
California P.I. License No.:
27276
Contact Information:
Morrow Detective Agency
P.O. Box 941881
Simi Valley, CA 93094
Telephone: (805) 823-3540
Fax: (805) 823-7206
Email: morrow.detective.agency@gmail.com